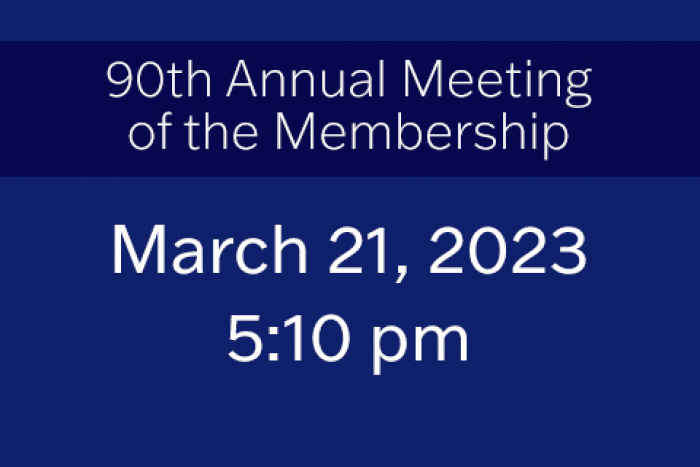 ---
We invite members to attend our Annual Meeting on Tuesday, March 21, 2023
---
Our Annual Meeting of the Membership will be held Tuesday, March 21, 2023 at our Cascade Lake Business Center – beginning at 5:10 pm.
Members are welcome to attend as we celebrate 90 years of service to Mayo Clinic employees and their family members!
If you're unable to join us in-person, you can register to watch the meeting virtually. A link will be emailed to members the day of the meeting.