Financial Guidance
Confidential and nonjudgmental financial guidance is provided at no charge for our members. Whether you are seeking help with financial pressures or want to ensure you are on the right track, we can help guide you on the road to financial wellness.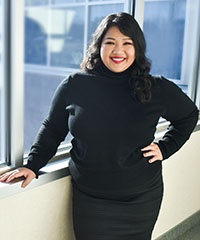 Sokha Yous
Financial Wellness Counselor
Sokha brings over a decade of financial industry experience to her role as our Financial Wellness Counselor. Whether you need to analyze your credit report, make a debt reduction plan, or ensure you are on the path to meeting your financial goals, Sokha is dedicated to helping our members reach their goals of financial wellness.
Workshops & Seminars
We offer financial education events that are created to give you advice that works. Our workshops and seminars are provided at no cost to our members, Mayo Clinic employees and community groups; including schools and youth organizations. If you need a speaker for your next department meeting, or your child's scout troop needs financial education to complete their next badge, we can help.
Workshops have focused on:
Budgeting and Financial Goal Setting
Borrowing Money and Reducing Debt
Identity Theft
Planning for Retirement
Personal Finance Basics for Teens and Young Adults
Student Loans and the Public Service Loan Forgiveness Program
One of our goals as a credit union is to help our members become financially independent. We strive to meet this goal by making every deposit account dividend-bearing, offering great rates on loans and educating our members on how to improve their financial well-being.