Investment Team
Through the Cetera Advisor Networks Investment Center, you can work with seasoned Investment Professionals to consolidate your assets and coordinate your overall financial and investment program with a cohesive strategy. The importance of having your assets all working towards your goals in a consistent format cannot be overstated as you strive for financial security.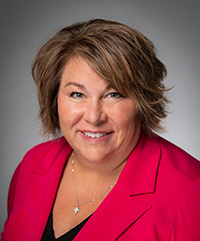 Martha Macken Elliott, CWS (Certified Wealth Strategist)
Investment Advisor Representative
Whether you are looking for investment ideas, retirement income, education savings, or small business planning, Martha can help you achieve your financial objectives through a long-term relationship based on trust. She will do this by following a process that offers a wealth of information, resources, consistent advice, products and services. A major part of the relationship will focus on communication to ensure that your program remains prudent for your situation.

When not working, you can find Martha with her husband and their two daughters boating or at sporting events.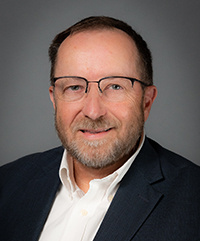 Donald Christenson
Investment Advisor Representative
Donald brings years of experience in the industry as a seasoned professional Financial Advisor. His focus is on member education. He has developed a successful member education seminar series which received the Desjardins Award from the credit union industry. Don works with members to understand their goals and values, in order to build a comprehensive program to help meet their financial and investment needs.

Don's focus on education extends to his life outside of work where he is a board member for Kasson-Mantorville School's Drama Club, a youth group leader, and religion class teacher. At home, he and his wife are busy raising three children.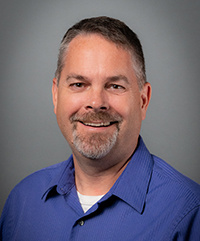 Gary Reiland
Investment Advisor Representative
With Gary, you will work to develop a strategy that is specific to your needs. This includes looking at your entire financial picture and determining your long-term goals; whether that be retirement, your children's education, or saving for a large purchase. As your personal goals change, Gary will continue to work with you to adjust your financial goals.

Gary is a long-term Rochester resident, living here with his wife and three children. Previously he worked for Mayo Clinic for over 30 years and has enjoyed serving on the Boards of the Gift of Life Transplant House and Mayo Employees Federal Credit Union.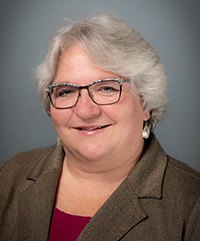 Michelle Kennedy
Registered Representative
Michelle has been working alongside members of Mayo Employees Federal Credit Union since 2006. She will work with you to identify your financial needs, with a commitment to educating you on the options available to help you meet your savings and retirement goals. Her passion is helping members understand and implement potential solutions to their needs.

Michelle is a lifelong resident of the Rochester area, lives with her husband, and has two sons. When not meeting with members, she can be found working on her family farm where they raise goats and cattle.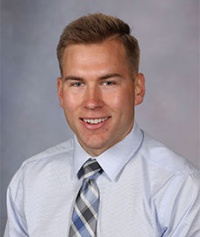 Jesse Neumann
Administrative Assistant
Jesse enjoys working in investments because there is always something new to learn. He is excited to create a welcoming environment for members, as well as answer any questions they may have.

He grew up and attended school in Rochester, MN. Jesse enjoys spending time outdoors hiking, fishing, hunting, and playing golf.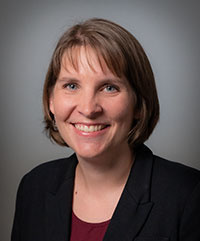 Laura Erickson
Administrative Assistant
Laura enjoys meeting people and continually learning. She has extensive experience in the Administration of Long-Term Care facilities over the past 7 years in the State of Minnesota. As an Administrator, she was responsible for the welfare of the residents, as well as managing regulatory compliance, the budget, and staff. Laura is looking forward to meeting members and helping with their needs.

She grew up in Blue Earth, MN. Laura enjoys playing the piano, growing cut flowers, and spending time with family and friends in her free time.
See the background of all our investment professionals on FINRA's BrokerCheck.
Investments with Cetera Advisor Networks LLC are:
Not NCUSIF insured

May lose value
Not Credit Union guaranteed

Not a deposit
Not insured by any Federal Government Agency
Cetera Advisor Networks LLC is located at Mayo Employees Federal Credit Union. 130 23rd Avenue SW, Rochester MN 55902, (507) 535-1460. Martha Macken Elliott*, Donald J. Christenson*, Gary J. Reiland*, and Michelle E. Kennedy are Registered Representatives and offer securities and *investment advisory services through Cetera Advisor Networks LLC, member FINRA/SIPC, a broker-dealer and a Registered Investment Advisor. Cetera Advisor Networks LLC and Mayo Employees Federal Credit Union are not affiliated companies.
This site is published for residents of the United States only. Registered Representatives of Cetera Advisor Networks LLC may only conduct business with residents o fthe states and/or jurisdictions in which they are properly registered. Not all of the products and services referenced on this site may be available in every state and through every representative listed. For additional information please contact the representative(s) lister on the site, visit the Cetera Advisor Networks LLC site at ceteraadvisornetworks.com.