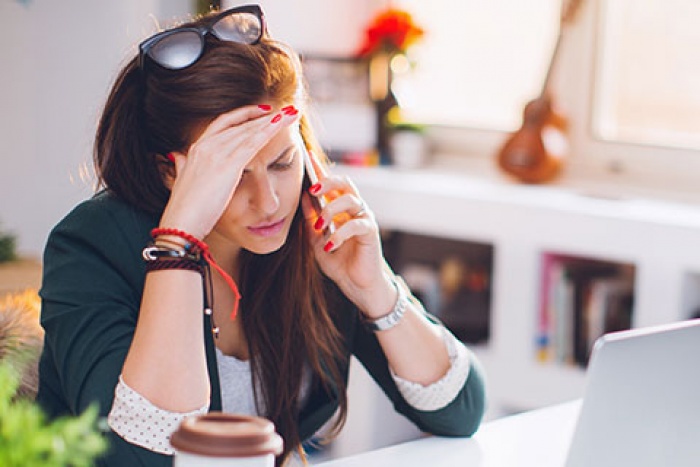 ---
Don't be fooled, learn about recent scams and how you can deal with them.
---
There are many ways you may be targeted by criminals that are looking to gain access to your finances. One of the best ways to avoid financial fraud is to be aware of ongoing scams. Protect your private information by monitoring what you share and use caution during suspicious scenarios. Below, we cover ways you may be targeted and offer solutions for how to respond.
You get a call from someone pretending to work for the IRS. The caller threatens to arrest you unless you make a payment for back taxes.
Don't panic; calmly ask for their contact information, and say you need to review your documents before proceeding. Hang up on this call as quickly as possible. Keep in mind, the information they provide you is likely fake. The IRS does not use unsolicited email, text messages, or social media to contact you. They would not call you to request a specific type of payment over the phone.
If you aren't sure whether or not you might owe the IRS more money, you can call them at (800) 829-1040. If you know you don't owe money, report this call to the Treasury Inspector General for Tax Administration or call (800) 366-4484.
You receive a call stating you have won a prize and that they need your account information for processing.
Do not give the caller your account information. If you win a prize, you will never have to pay money or provide account information to get the prize. You can report this call to the Federal Communications Commission (FCC).
You receive a fake cashier's check in the mail.
This can happen when you receive a check you didn't expect or you made a transaction on a classifieds website such as craigslist. Whenever this happens, make sure to contact the bank it is drawn from to verify legitimacy.
Ways to spot a fake check:
Review the amount; fake checks are often written for more than what's required.

Look for watermarks, security thread, or instructions to the bank teller on the check. If the check is missing any of these, it may be fake.

Make sure the payee's name is already printed on the cashier's check. The check is fraudulent when this is blank.
You receive a call from someone claiming to be an electric or utility company and they request you pay your bill with a gift card.
Any legitimate company will never call and ask for a form of payment in a gift card. Research the situation further by calling your electric or utility company.
Someone calls pretending to have a family member or friend and is holding them for ransom. They then demand no authorities be involved and you go purchase gift cards for payment.
If you ever receive a call from a scammer claiming they kidnapped a family member, hang up and call that family member. If you are unable to get ahold of them, call the police.
In this scam, you will receive a phone call, usually from someone with no caller ID. The caller claims to have kidnapped a family member or a friend and will demand a ransom be paid; if not, the hostage will be injured or killed. The scammer may even have someone screaming or crying in the background to make it more believable. Usually, they request the payment is made in the form of a gift card or money wire.
To avoid this situation, be mindful of what you post on social media sites, as this is where the scammer could collect their information.