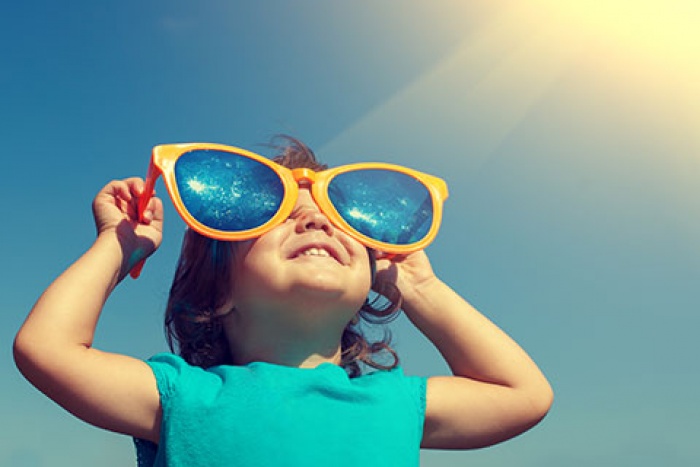 ---
Check out our ideas on how to make your own fun for less, whether you are traveling or staying home!
---
As we embrace the longer days and summer nights we may find ourselves overspending. Here are a few ideas for making the most of summer without dipping into your savings!
Traveling & Saving
We know summer is a prime time to go on vacation. Save money by doing your research and planning ahead. A few ways you can save on your next trip are:
Visit or stay at a State Park: There are often both camping and cabin options for staying at a park, depending on location and calendar availability. The cost of a State Park cabin is around $100 a night which is cheaper than most other lodging options (and closer to nature)!
Stay with family or a friend: Have you been meaning to visit an out of state relative or friend? Spend quality time with loved ones and have a more affordable vacation by taking them up on their offer to host you!
Book a trip with friends: Sharing the costs helps keep the overall costs down!
Check VRBO and Airbnb: When it makes sense, using vacation rental websites can help tailor your vacation budget. These rentals can include a kitchen with cooking essentials, giving you the ability to cook your meals and save money. The rental may include the amenities you want for a lower cost than a traditional hotel. Whether that is proximity to biking trails or a lake, possibly with the gear to enjoy it already included!
Use up those points and rewards: Some credit cards offer reward points that can be used towards travel or cashback, like our Visa Cards with unlimited 1% cashback. Also, make sure to check out the discounts different lodging places offer. Examples include military employees, government employees, Mayo Clinic employees, or a AAA membership – any of these statuses may be eligible for a discount.
Staying Home & Easy Activities
Sometimes, on the days the rain won't quit or the heat is too much it's nice to stay inside in the AC. Make the most of your inside time with a few of these creative ideas:
Read a new book: Have a summer book list or a book you have been meaning to start? Now is the time!
Make frozen treats: Ice cream, anyone? There are plenty of recipes to choose from but here's an easy one for homemade ice cream sandwiches.
Get crafty: A few project ideas are scrapbooking, painting, sewing, or home decorating. Pick a project that fits your interests best.
Movie day: Pick a theme, any theme, and keep those PJs on! Pop that popcorn and get settled in for a cozy day on the couch.
Organize: Junk drawer or closet overflowing? Empty the contents and donate or toss what you no longer need. The ability to shut that door makes this task so worth it!
Keeping It Local & Backyard Fun
Looking to get outside but keep things simple? Take it to the backyard. Here are a few ways to make the most of your own green space:
Plan a BBQ: Have a deck or patio? Make it your next dinner destination with friends and family. When the weather is nice it's a fun way to get together without the big bill. Have your guests bring a dish to share.
Create a sprinkler splash pad: Set up a small inflatable pool, slip and slide, or a sprinkler for maximum fun with low costs and efforts plus the added perk of watering your grass.
Play games: Yard games or card games are all options for you! Bean bags, Ladder Toss, Bocce ball are a few yard ones that many would enjoy.
Enjoy a local event: Think cheap entertainment you can enjoy outside! Outdoor concerts, art festivals, dog-friendly events, county fairs, water parks, and more.
Exploring & Nature
Get moving: It's the perfect time to take advantage of trails near you by biking or walking. Consider visiting a state park for hiking and exploring a new area!
Plan a day on the water: Pack a picnic and spend the day on the water. Find a lake or a river to go canoeing! Kayak right off the beach or spend time lounging near the water. Fishing, tubing, paddle boarding, and more are all fun ways to enjoy the water. If you don't own the equipment there are often rental options that are under $20 depending on your activity!
Visit a Zoo or Arboretum: Visiting a Zoo with unique animals or a botanical garden is a fun and affordable activity that is great for families.
Check out the Farmer's Market: If you haven't been to the Farmer's Market in your city yet – now is the time to go – buy local produce, plants, and artisan goods while taking in the great outdoors!
As you can see – there are many ways to make the most of your summer, without busting your budget! Keep your savings on track without sacrificing the small splurges like ice cream, concerts, or a day outdoors. If you want additional help managing your budget feel free to use our free budgeting calculators or set up a meeting with our Financial Counselor.