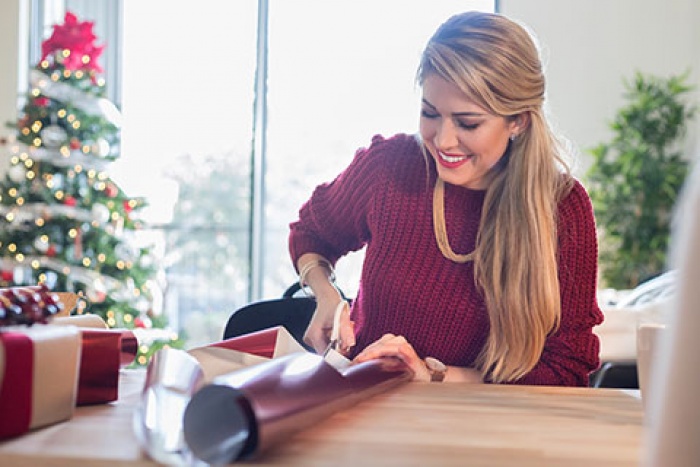 ---
With the holidays just around the corner, now is the time to plan ahead when it comes to your finances.
---
Here are a few tips that will keep you from breaking your budget this holiday season:
Make a List
Who's on your list for gifts this year? If you haven't already - write it down, it's easy to overspend if you don't. Make a note of who you plan to shop for along with the maximum spending amount. It helps to have a few gift ideas in mind based on the estimated cost. Don't forget to review the list frequently, or you may go over budget before you know it.
Secret Santa
Another idea to help you cut costs is doing a Secret Santa gift exchange, where you draw names and buy one gift instead of several. Have a large family? You could do Secret Santa groups, one of the women and one of the men – then set a spending limit of an agreed amount. Apply the same idea if you have quite a few friends, it's a fun way to make it a little more of a surprise and to make it less overwhelming on your wallet.
DIY Gifts
Do you have a creative hobby or talent you could put to use as part of a gift? A few examples are painting, photography, woodworking, sewing, knitting, baking, jewelry making, and the list goes on! Why not make a gift that is both affordable and one-of-a-kind? Research, where to buy your materials in advance to take advantage of sales and buy in bulk when you can to help cut the cost of making a DIY gift.
Membership Benefits
Here at MEFCU, we offer a variety of ways that could help you save more all year long, including Youth & Teen Certificates, Scholarships, WINcentive, and complimentary appointments with our Financial Counselor and Financial Advisors. Beyond these services consider the gift of membership – your family and colleagues are eligible to be a member.
Recycle & Reuse
Each year you use boxes, wrapping paper, tissue paper, ribbon, and more to decorate those gifts under the tree. Save yourself the cost of buying new, by recycling and reusing what you can. Ideas for boxes if you don't want to store all of them, sitting empty in a stack, are using them for storage, as a crafting surface, or a painting canvas for kids! While not all wrapping paper is salvageable, sometimes you can save it to make your own gift tags or a section of it to wrap up smaller gifts. Plus, almost all of the items you use for gift wrapping could be re-used for crafting projects by kids.
Holidays are a great time to gather with friends and family from near and far – fill that time with even more joy and peace, by giving great gifts that don't break your budget.