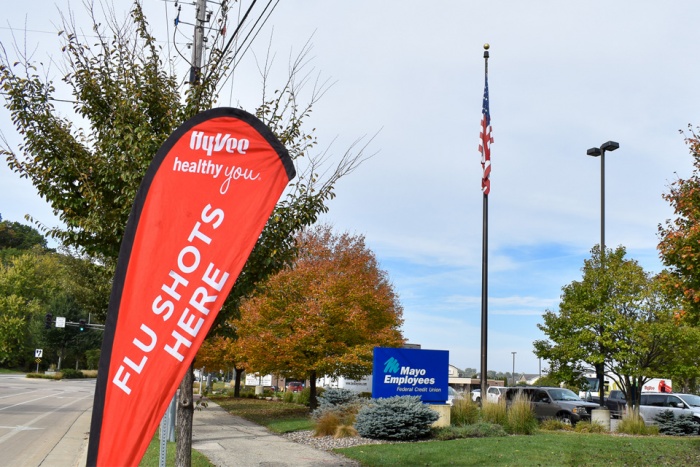 ---
Mayo Employees Federal Credit Union Gives Back to Rochester Community.
---
For the seventh year in a row, Mayo Employees Federal Credit Union (MEFCU) gave back to the Rochester community as a part of Caring It Forward Day on Monday, October 11, 2021.
As a service to its members, MEFCU provided free, secure document shredding throughout the day, collecting over 4,600 pounds, or more than two tons of paper to recycle and shred.
The COVID-19 pandemic has made getting a flu vaccination more important than ever. MEFCU's community partner, the Hy-Vee Healthy You Mobile Unit, provided a Flu Shot Clinic from 10:00 a.m. to 1:00 p.m. In just three hours, 98 people received vaccinations.
"Every year, I am impressed with the ways our staff and community come together to give back, and 2021 is no exception," stated CEO Mary Hansen.
Caring It Forward Day is a statewide initiative in Minnesota; giving Credit Unions the chance to give back to the communities they serve.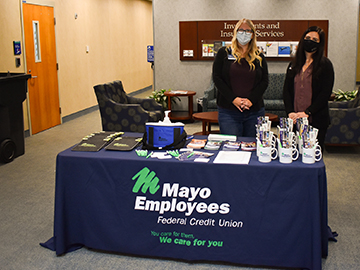 Staff volunteers Venessa Mandelkow and Donata Kitchens at our event table.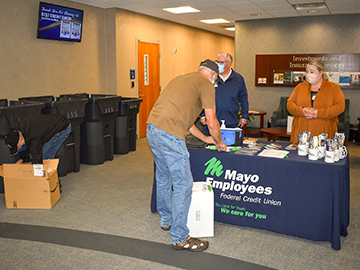 Members visited our Cascade Lake location with shred and entered our prize giveaway.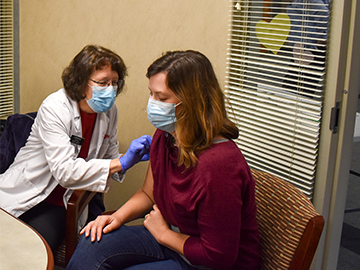 MEFCU member Chelsea C. received her flu shot from Hy-Vee Healthy You's team.
Staff volunteers helped members throughout the day. From left to right: Debbie Cooper, Venessa Mandelkow, Rachel Studier, and Jeff Nelson.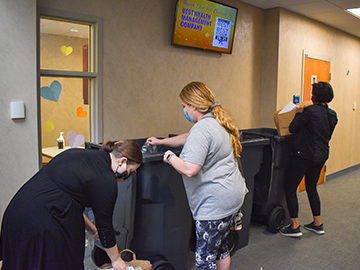 Members dropped by with their shred throughout the day.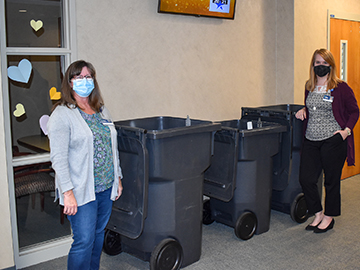 Staff volunteers Roxann Turner and Sarah Holmes.