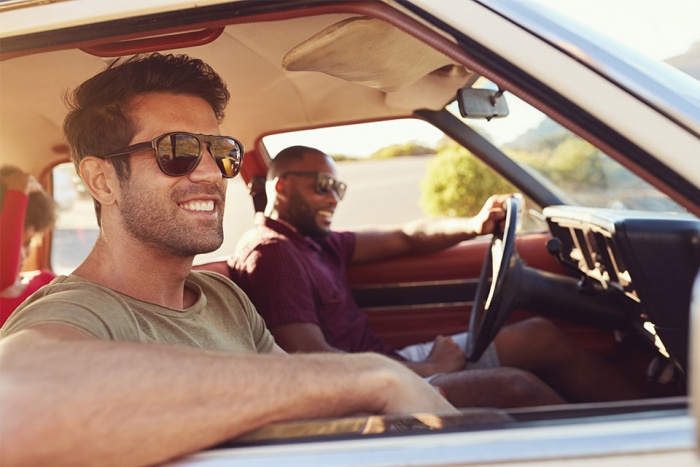 ---
The Summer travel season has officially begun, and after the year we've all had, it is no surprise that people are eager to hit the road for vacations. Travel can be expensive; so we've outlined a few ways you can plan your next adventure with little to no financial stress.
---
Increased hotel costs, new and increased fees for activities that used to be low cost (or even free), plus the increased cost of gas could mean your summer road trip will take a little more financial commitment than in the past. As you plan your trip, keep these things in mind to lower the cost and stick to your budget.
Where to Stay
If you're looking to stay in a hotel, make sure to search for the lowest prices and best values. Be prepared to see higher-than-usual prices at many hotels, due to increased costs taken on by making facilities safe during the pandemic. While you're planning your trip, it could be more budget-friendly to stay in short-term rentals like Airbnb or VRBO.
Getting There
As you're planning your vacation, overbudget for fuel. Gas prices typically go up in the Summer, and increased travel demand raises the cost that much more. If you decide to rent a vehicle, make sure to pay attention to the vehicle's fuel economy (miles it can go per gallon of gas) as that could significantly change your overall travel cost.
People need fuel too! Road trip snacks are a must; but you don't have to spend an arm and a leg to feed you and your travel partners. Pack a cooler of treats and drinks before you go, instead of buying pricier snacks on the road.
Find "Free"
Although some of your favorite activities may come with an admission or rental fee, there are usually some cost-free options to explore as well. Did you know fourth graders have free admission to National Parks through the National Park Foundation Every Kid Outdoors campaign? Wherever your vacation destination is, make sure to research any free parks, shows or other activities in the area before you go.
Mealtime
Meal planning during a vacation can be the hardest part of sticking to a budget. If possible, book a place to stay that has a kitchen, kitchenette or at least a mini fridge. Eating a breakfast of cereal and fruit is not only a healthy option, but costs much less than eating at a restaurant.
If your hotel doesn't have a mini fridge, your cooler can come in handy! Refreshing the ice on a regular basis will keep your perishables fresh and save you money.
After a year (or more) of restrictions, many of us are itching for a Summer vacation. Keep our tips in mind and hit the road to make lasting memories, without any unpleasant financial surprises.