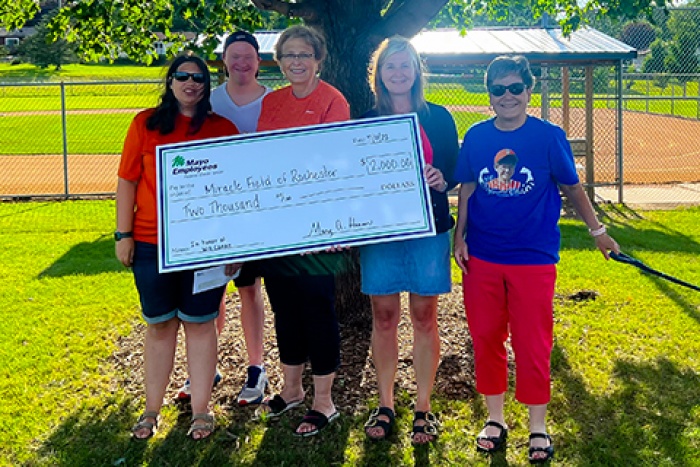 ---
The donation will go towards funding the resurfacing of the field.
---
To help celebrate all athletes with exceptional abilities, MEFCU has donated $2,000 to Miracle Field of Rochester. Those funds have gone toward Miracle Field's Surface Replacement Project. A $200,000 goal was put in place earlier this year.
Miracle Field is a barrier-free, custom-designed, rubberized turf field that accommodates athletes of all abilities. They utilize a buddy system that enables a family member or support person to assist their athlete during play.
MEFCU Chief Executive Officer Mary Hansen commented, "It is our honor and pleasure to support the Miracle Field Surface Replacement Project! This field provides the opportunity for youth and adult athletes to experience being part of a team and participate in summer ball during the best time of the year in Minnesota! Over the years I have experienced firsthand the joy and excitement of these amazing athletes and it is truly heartwarming! Thank you to the Miracle Field League Board and volunteers for their hard work in ensuring athletes of all abilities can experience the fun and comradery that is part of a summer youth ball program!"
We're proud to support Miracle Field of Rochester!